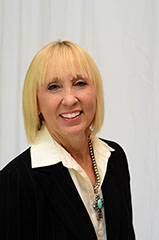 Mary Simpson is a hard worker and looks at the bigger picture in every detail of your real estate transaction. Mary grew up in Forney Texas and moved to the Tyler area 34 years ago. She has worked every aspect of the industry representing sellers, buyers, investors, and banks, in both the residential and commercial market. Mary is a devoted wife,mother and grandmother with a devotion to God. Mary loves to go country dancing with her husband in her free time.
She had two children and worked as a custom florist. She then decided to get her real estate license in 2000. She then began her real estate career, and after a few short years teamed up with Donna Shay. Donna and Mary worked together for 10 years before Donna retired. Mary served as the TREPAC chairman for two years(2013-2014). Mary is also a graduate of Dave Ramsey's Financial Peace University.
As a realtor, Mary is there to guide her clients towards the best possible home for them.